Building Community Through Education
Whether established to honor or memorialize a loved one, to recognize a specific academic institution, or to support a particular field of study, Scholarship Funds provide benefits to students that affect their lives and our community today and for future generations.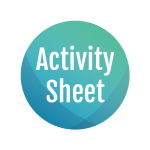 Many of the scholarship applications you will find online require a listing of extracurricular and service activities. You may find it helpful to download this form, complete it, and have it available to upload on the applications you plan to submit.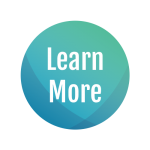 Interested in applying for a scholarship through the Community Foundation, but not sure where to start? Watch this informational video on the services we offer through our scholarship program to local students and school counselors.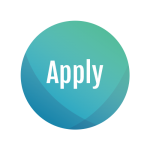 Ready to apply for a scholarship through the Community Foundation? Applications for the 2022-23 school year will be open in September.
SCHOLARSHIP
QUALIFICATION
CRITERIA FOR SELECTION
APPLICATION PROCESS

Anderson, Katherine H. Scholarship


(2008)
Newman Catholic, Wausau East, and Wausau West High School graduating seniors
Lower 90% of the graduating class with ability to succeed in college;
Demonstrating an appreciation for Wausau's quality of life;
Demonstrating good citizenship through volunteerism and extra-curricular activities
Apply through the high school's general application process
Guidelines

Applegate, Ann B. Piano Scholars Award


(2004)
Wausau Conservatory of Music piano student
Highly motivated 6-12th grade piano student studying under Ann Applegate at the Conservatory of Music;
Demonstrating talent worth nurturing further;
With a strong desire to acquire quality piano instruction;
Demonstrated financial need
Apply through the Wausau Conservatory of Music
Guidelines

Augustyn, Elizabeth R. Conservatory Scholarship


(2013)
Students from Antigo, Wisconsin, wishing to participate in lessons at the Wausau Conservatory of Music
A highly motivated student; with a strong desire to acquire quality music instruction;
demonstrating musical talent with their instrument worth nurturing further; demonstrating financial need.
Apply through the WCM application process
Guidelines

Baum, Jeff Aviation Business & Jim Quinn Flight School Scholarship


(2013)
Wisconsin resident pursuing an education in an aviation or aerospace program as a full-time student
See Wisconsin Aviation Hall of Fame listing below or the attached guidelines to the right
Apply by clicking the button below and choose the Wisconsin Aviation Hall of Fame application form. Application deadline is March 15
Apply OnlineGuidelines

Beilke, Raymond A. & Amella P. Scholarship


(2008)
Marathon High School graduating senior
Student who has maintained at least a 3.0 GPA on a 4.0 scale;
Planning to pursue an education in elementary education, nursing, pharmacy, or any other health care profession;
Planning to attend an accredited college or university
Apply through the high school's general application process.
Guidelines

Bermingham, Phyllis A. Hmong Education Scholarship


(2004)
Resident of Marathon County or student attending a high school in Marathon County
Able and deserving graduating Southeast Asian high school senior;
Demonstrating a passionate commitment to social justice;
Has demonstrated financial need;
And plans to pursue a post-secondary education in any field of study
Application deadline February 15
Apply OnlineGuidelines

Bradley Foundation Scholarship


(1990)
Antigo Senior High School graduating senior
Student demonstrating concern for the welfare of the school and its students;
With distinguished leadership or participation in organizations at the school;
With above average scholarship, which reflects distinguished effort
Application deadline is April 1
Apply OnlineGuidelines

Brockmeyer, Win Memorial Scholarship

DC Everest, Newman Catholic, Wausau East, and Wausau West graduating senior
This award recognizes the outstanding high school senior football players in the greater Wausau area based on recognition received by their coaches and peers as an outstanding football player and positive role model
Students are nominated by the high school's coaching staff

Burger, Leon & Alma Scholarship


(2015)
Students graduating from a public or private high school within a 10 mile radius of Wausau City Hall
Students will be selected based on academic achievement, financial need, and an interest and ability in the fields of health, teaching, or commerce
Application deadline is February 15
Apply OnlineGuidelines

BYFL Scholarship


(2010)
D.C. Everest Senior High School graduating senior
Student demonstrating need, leadership, and extracurricular involvement
Apply through the school's general application process
Guidelines

Cherek, William Scholarship

Wittenberg-Birnamwood and Rosholt High School graduating senior
See attached guidelines for criteria levels that include:
Able and deserving student planning to pursue an accounting degree, or
Member of St. Ladislaus Catholic Church
Application deadline March 1
Apply OnlineGuidelines

Cheyka, Ray Memorial Music Scholarship


(2011)
Merrill, DC Everest, and Wausau West High School graduating seniors
Student must plan to pursue an education in music at an accredited 4-year college or university
Applications are currently not being accepted
CHRISTIANSON, BEN EARTH STEWARD SCHOLARSHIP
(2020)
Wausau East High School graduating senior
Dedicated to the environment; Displaying a strong work ethic, a desire to do things right, and to make things better; Demonstrating the characteristics of integrity, compassion, caring, empathy, and kindness;
Preference to students interested in pursuing an education and career in earth sciences
Application deadline February 15

Cihla, Dexter & Ruth Scholarship


(2001)
Rhinelander High School graduating senior
Able and deserving student planning to attend an accredited college or university;
Has maintained a strong GPA throughout high school
Apply through the high school's general application process
Guidelines

Community Health Care Physician Legacy Scholarship


(1995)
Graduating high school seniors from Marathon County
Planning to pursue an education and career in the medical field
Application deadline February 15
Apply OnlineGuidelines

Connexus Association – Danielle Zsenak Memorial Scholarship


(2017)
North central Wisconsin high school graduating seniors from schools and districts listed in the guidelines
Business or Education major; 3.5 GPA; and at least two extracurricular activities throughout their high school career
Application deadline February 15
Apply OnlineGuidelines

Creske-Grassl Memorial Scholarship


(1999)
Mosinee High School graduating senior
Student planning to attend an accredited college or university in any field of study;
Demonstrated character, leadership, and service to school and community;
Financial need
Apply through the high school's general application process
Guidelines

Cunningham-Weik Scholarship


(2014)
Wausau East High School graduating senior
Pursuing a degree in education at a University of Wisconsin system school
Apply through the high school's general application process

Derwinski, Dennis A. Memorial Scholarship


(1997)
Wausau East High School graduating senior
Demonstrates a strong work ethic;
Maintained average to above average grades;
Participates in extra-curricular activities and displays community involvement;
Demonstrates a sincere "thirst" for learning
Apply through the high school's general application process
Guidelines

THE DIFFERENCE IS YOU SCHOLARSHIP FUND


(2021)
Graduating Marathon County seniors who have received reading and/or speech instruction sometime during their K-12 education
Planning to continue post-secondary education in any field of study at any college, university, or technical school
Application deadline is March 15
Apply OnlineGuidelines

Dodd, Linda Memorial Scholarship


(2004)
Marathon High School graduating senior
See guidelines for criteria priorities that include:
Special education student;
Or students with a commitment to special education;
Or students who exhibits sound social and leadership skills, and academic achievement
Apply through the high school's general application process
Guidelines

Draeger Walsh Scholarship


(2006)
Tomahawk Senior High School graduating senior
Able and deserving graduating seniors of Tomahawk Senior High School
Apply through the high school's general application process

Dreyer, Mark H. Memorial Scholarship


(1996)
Newman Catholic, Wausau East, and Wausau West High School graduating seniors
Accepted to a University of Wisconsin institution of higher education;
With demonstrated financial need
Apply through the high school's general application process
Guidelines

Driscoll, Tim Memorial Scholarship


(2006)
Wausau East High School graduating senior
Students who have been involved in high school athletics;
Apply through the high school's general application process

Drown, Donald A. & Arzelee M.S. Scholarship


(1997)
Wausau East High School graduating senior
Student has excelled in accelerated courses in the Social Studies and English IB (International Baccalaureate) program;
Plans to pursue an education at an accredited college or university;
Apply through the high school's general application process
Guidelines

Dzubay, John & Elena Memorial Scholarship


(2006)
Wausau East High School graduating senior
Must meet the requirements of the school's general scholarship application;
Demonstrate financial need;
Plan to pursue a teaching career in the public schools
Apply through the high school's general application process
Guidelines

Enstad, Ort Kiwanis Scholarship


(2005)
DC Everest, Wausau East, and Wausau West High School graduating seniors
Key Club member;
Demonstrated involvement in the community;
Leader in the school;
Held a leadership role in the Key Club
Apply through the high school's general application process
Guidelines

Fehl, Walter (Coke) Hockey Scholarship


(2007)
Wausau area graduating high school seniors
Graduating senior from East, West or DCE who has participated a local hockey program;
Demonstrates the characteristics of a team player with a strong work ethic;
Plans to attend any post-secondary institution of higher education in any field of study
Application deadline March 31
Apply OnlineGuidelines

Ferguson, Lucille & George Memorial Scholarship (#1)


(2005)
Newman Catholic High School graduating senior
Planning to pursue a career in the medical field;
Demonstrated financial need;
Preference is given to a student planning to attend Marquette University – then a University of Wisconsin school – then any school in the medical field
Apply through the high school's general application process
Guidelines

Ferguson, Lucille & George Memorial Scholarship (#2)


(2005)
Student planning to attend Newman Catholic High School
Student who attended Newman Catholic Elementary School at St. Anne's Parish;
With demonstrated financial need
Apply through school system's general application process
Guidelines

Kristin Nell Geurink Memorial Montessori Scholarship


(1998)
Students attending Mountain View Montessori in Wausau, Wisconsin
A child who would benefit from a Montessori education; and family demonstrates a strong financial need
Application deadline February 1
Apply OnlineGuidelines

Goggins, William L. Memorial Scholarship


(1996)
Incoming freshman planning to attend Newman Catholic High School for four years
Any 8th grade student is eligible to apply. Student will be selected based on:
The demonstrated depth of understanding and personal insight into the essay topic "How a Catholic Education will Influence My Life as an American;"
The quality of their two references;
Maintaining a "B" average or greater;
Financial need is not a factor in selection
Application deadline March 31
GuidelinesApplication

Gottschalk, William K. Scholarship


(2012)
College or high school students planning to attend UW Marathon County or Northcentral Technical College
Student demonstrating an ability and strong desire to pursue a primary career in engineering or accounting
Application deadline February 15
Apply OnlineGuidelines

Hamilton, Bellamy Scholarship


(2005)
Wausau Conservatory of Music students
Annual payout is sent to the WCM to be awarded to current students at the WCM
Apply through the WCM application process

Hansen, Steve Earth Steward Scholarship


(2005)
Wausau East High School graduating senior
Dedicated to the environment;
Displaying a strong work ethic, a desire to do things right, and to make things better;
Demonstrating the characteristics of integrity, compassion, caring, empathy, and kindness;
Planning to pursue an education in any field of study at any accredited 4-year college or university,
GPA is not a factor in selection
Application deadline February 15
Apply OnlineGuidelines

Hattenhauer, Sally M. Scholarship


(2012)
Newman Catholic Schools
Student of financial need planning to attend a school within the Newman Catholic Schools system at any grade level
Apply through the Newman Catholic Schools application process

Heckman, Elsie H. Memorial Scholarship


(2010)
Merrill Senior High School senior
Worthy student who has demonstrated a record of involvement in high school or community activities, and plans to pursue an education in a health care related field of study.
Apply through the school's application process
Guidelines

Hedblom, Patricia Memorial Scholarship


(2005)
Wausau East High School graduating senior
Must meet the requirements of the school's scholarship committee;
Accepted for enrollment and planning to attend an accredited college or university
Apply through the high school's general application process
Guidelines
HINTZ, WILLIAM (BILL) MEMORIAL SCHOLARSHIP FUND
(2019)
Students at any level of education from Marathon County or attending a school located in Marathon County
Planning to pursue an education in printing, graphic arts, or any other related field
Application deadline February 15
Apply OnlineGuidelines

Hmong Community Higher Education Scholarship


(2016)
Outstanding students of Hmong descent pursuing a post-secondary education at an accredited college or university
Graduating high school seniors or college students of Hmong descent from Marathon, Lincoln, or Shawano Counties; demonstrating concern and commitment to improving the community
Application deadline is
February 15
Apply OnlineGuidelines

Howland, John & Fritz Memorial Scholarship


(2004)
Mosinee High School graduating senior
Demonstrating qualities of leadership;
Planning to pursue a post-secondary education in any field of study
Apply through the high school's general application process
Guidelines

Janse, Kristan Memorial Scholarship


(2015)
Graduating Marathon High School senior
Student who has experienced a life-changing event during their lifetime; demonstrates community involvement; and is in the lower 90th percentile of the graduating class
Apply through the high school's general application process
Guidelines
JOHNSON, ALLEN SCHOLARSHIP FOR THE TRADES
(2020)
Individuals from Marathon County pursuing a career in the building trades
Likely candidates will be in the process of executing plans to become a professional trades-person
Application deadline is March 31

Johnson, George & Lois Memorial Scholarship


(2000)
Wausau East High School graduating senior
Demonstrating an interest in the humanities including History, English, or Social Studies;
Demonstrating financial need; Planning to attend an accredited college or university
Apply through the high school's general application process
Guidelines
Johnson, Jerry & Mary Warrior Football Scholarship Fund
(2016)
Wausau West High School graduating senior
Participated in varsity high school football at Wausau West
Apply through the high school's general application process

Kanemoto, Elizabeth Hardy Scholarship


(1999)
Wausau East High School graduating senior
Interested in pursuing a degree in the Fine Arts (if no students qualify then a student interested in Anthropology); Minimum GPA of 3.0; Demonstrating financial need
Apply through the high school's general application process
Guidelines

Kleinschmidt, DuWayne R. Scholarship


(2018)
Wausau East and Wausau West graduating seniors
Planning to attend a University of Wisconsin affiliated school, demonstrating an interest and aptitude in becoming a teacher at the secondary level
Apply through the high schools' general application processes
Guidelines

Knauf, Richard L. Memorial Scholarship


(2010)
Marathon High School graduating senior pursuing post secondary education in either the field of business or engineering
Student planning to pursue a post-secondary education in business or engineering; has not received other scholarships; and has maintained a 2.5 GPA or greater
Apply through the high school's general application process
Guidelines
KUCIREK, JOSEPH C. MEMORIAL LAW SCHOLARSHIP
Graduates of Newman Catholic High School
Attending law school
Application deadline is March 1

Laabs, Nancy B. Memorial Medical Scholarship


(2004)
Medford High School graduating senior
Planning to pursue an education in any medical field of study;
Demonstrating a passion for medicine
Apply through the school's application process
Guidelines

Larson, Emma C. Memorial Scholarship


(2009)
Wausau East High School graduating senior
Student must demonstrate academic excellence and financial need to the high school selection committee
Apply through the high school's general application process

Lattimer, Barbara A. Scholarship


(2001)
Graduating high school senior who is currently taking vocal instruction at the Wausau Conservatory of Music
Must have studied at least two semesters of voice at the WCM at the time of the competition; Applicant must be accepted for enrollment at an accredited college or university and plan to begin within six months of the competition; Must be planning to major in Vocal Music or Musical Theater
Application deadline 2nd Friday in March; competition date to be announced by WCM
GuidelinesApplication

Long, Kyle R. Scholarship


(2004)
Medford, Gilman and Rib Lake High School graduating senior
Three levels of selection are developed (see guidelines) including:
Students with special educational needs or learning disabilities;
Or those planning to pursue a career working with special educational needs or learning disabled students;
Or hardworking graduating seniors with demonstrated financial need;
Application deadline February 15
Apply OnlineGuidelines

Luthra Family Scholarship


(2014)
Graduating senior from the DC Everest or Wausau School Districts
Exceptional student planning to pursue an education in health or human services
Application deadline February 15
Apply OnlineGuidelines

Macdonald Foundation Work Ethic Scholarship


(2015)
Both high school graduating seniors and college students from Marathon County or the Merrill area
Demonstrating a strong work ethic, planning to pursue an education in any field of study, at a four-year campus within the University of Wisconsin system
Application deadline is March 1
Apply OnlineGuidelines

Marathon County Farm Technology Days Scholarship


(1997)
Resident of Marathon County or currently studying at a school within Marathon County
Planning to pursue a degreed program, short course, or continuing education program within the University of Wisconsin, or Wisconsin Technical College System;
Possessing potential for successful work in the agricultural industry
Application deadline February 1
Apply OnlineGuidelines

Marathon County Labor Council Scholarship


(1998)
Marathon County graduating seniors
Child or grandchild of a Marathon County Labor Union member in good standing;
Planning to pursue an advanced education;
Demonstrating an understanding of the labor movement through a written essay;
Reflecting a record of academic achievement and extracurricular involvement, with an emphasis on leadership; and
Demonstrating financial need
Application deadline March 1
Apply OnlineGuidelines

Marathon County Medical Alliance Scholarship


(1995)
Student at Northcentral Technical College or the Medical College of Wisconsin in Wausau
Student must be pursuing an education in a medically related field of study.
Apply through the college scholarship application process

Mark Foundation TLC Scholars Award


(1998)
Marathon County resident graduating from a high school in Marathon County
Accepted at an accredited college, university, or technical school, and
eligible for need-based federal or state aid, such as Stafford or Perkins subsidized loans
Application deadline February 15
Apply OnlineGuidelines

Mattiacci, Peter A. Athletic Scholarship


(1995)
Wausau East High School graduating senior
Attended grades K-12 in the Wausau Public School system;
Participated in varsity sports;
Intends to pursue a post-secondary education
Apply through the high school's general application process
Guidelines

McKenna-Mann Performing Arts Scholarship


(1991)
Antigo High School graduating senior
Students who have distinguished themselves in the performing arts, including theater production, and
Who have been accepted for admission and plan to attend an accredited college or university as a full-time student
It is not necessary that the recipient pursue a post-secondary education in the performing arts
Applications available through the school's guidance office or download below. Application deadline is April 30.
GuidelinesApplication

Meyer, Berland A. Scholarship


(2005)
Wausau East and Wausau West graduating senior
Student must meet the school's GPA and general criteria requirements to apply for scholarships;
Demonstrate characteristics of leadership and volunteerism;
Plan to pursue a career in PreK-12 education;
Be accepted for enrollment and plan to attend an accredited college or university
Apply through the high school's general application process
Guidelines

Mid Wisconsin Foundation Scholarship Fund


(2013)
Graduating high school seniors
Applicant must have had a parent employed by, or have been an employee of, Mid Wisconsin Bank prior to its merger with Nicolet Bank in 2013 in the communities formerly served by Mid Wisconsin Bank
Application deadline is March 1
Apply OnlineGuidelines

Mitchell Metal Products Scholarship


(2003)
Merrill High School graduating senior
Concern for the industrial/vocational arts area of study;
Distinguished leadership or participation in one or more student organizations at Merrill High School;
Potential to make a contribution to improving conditions within our society;
Above average academic aptitude, which reflects distinguished effort for his or her ability
Apply through the high school's general application process
Guidelines

Molinaro, Gene & Carolyn Scholarship


(2005)
Union Grove (Racine) High School graduating senior
Graduating seniors from Union Grove High School who plan to pursue their education at the university level
Apply through the high school's general application process

Neugebauer, Robert J. Scholarship


(1998)
Newman Catholic, Wausau East, and Wausau West High School graduating senior
Student demonstrating financial need;
Planning to pursue a post-secondary education as a full-time student within six months of graduation from high school
Apply through the high school's general application process
Guidelines

Newman Class of '63 Scholarship


(2014)
Eighth grade student enrolled in Newman Catholic Middle School
Planning to attend Newman Catholic High School and demonstrating financial need
Apply through the middle school guidance office
Guidelines

Northland Lutheran High School Scholarship


(1995)
Student planning to attend Northland Lutheran High School
Apply through school's general application process

OjO-Dor Scholarship


(1991)
Lakeland Union High School (Minocqua, WI) graduating senior
Scholarships are awarded based on:
An assessment of academic achievement;
Financial need;
Future educational promise; and
Leadership capabilities
Application deadline is March 1
Apply OnlineGuidelines

Paulsen, Russell C. & Dorothy A. Scholarship


(2000)
Wausau East High School graduating senior
Students planning to pursue a career in the education field
Apply through the high school's application process

Paustian, Gloria Memorial Scholarship


(1991)
Members of First English Lutheran Church in Wausau, Wisconsin
Funds are distributed to the First English Scholarship Fund to be awarded to students planning to attend a Lutheran college or university
Contact church office or the pastor

Paustian, Matthew R. Engineering Scholarship


(1990)
Wausau West High School graduating senior
Student must have maintained a GPA in the upper 1/3 of their class;
Plan to attend an accredited college or university;
Major in engineering
Apply through the high school's general application process
Guidelines

Payzer, Robert Memorial Scholarship


(2013)
Wisconsin resident pursuing an education in an aviation or aerospace program as a full-time student
See Wisconsin Aviation Hall of Fame listing below or the attached guidelines to the right
Apply by clicking the button below and choose the Wisconsin Aviation Hall of Fame application form. Application deadline is March 15
Apply OnlineGuidelines
PETERS, ELIZABETH S. SCHOLARSHIP FOR THE ADVANCEMENT OF WOMEN
(2020)
Graduating high school female seniors from the greater Wausau area
Pursuing a degree and a career in the field of accounting at a university of Wisconsin college or university
Application deadline is March 15

Pfund, Sally Memorial Scholarship


(2011)
Graduating Merrill High School senior
Student must qualify for scholarship under the school's requirments; and must have received at least one varsity letter in volleyball during their high school career
Apply through the school's application process

Pukall, Roger & Mary Memorial Scholarship


(2017)
Dependent children of Pukall Lumber Company employees
Student must demonstrate a solid work ethic, through participation in activities in school and the community including work
Application deadline is March 15
Apply OnlineGuidelines

Riiser, Tom & Phyllis Scholarship


(1999)
Northcentral Technical College student
Graduate of a Wausau area high school;
Attending NTC;
With demonstrated financial need
Apply through NTC's general application process
Guidelines

River Valley Bank Music Scholarship Fund


(2010)
Wausau Conservatory of Music students
Apply through the Conservatory of Music scholarship process

Rotary Club of Wausau Youth Scholarship


(2007)
Graduating seniors who attend a public or parochial schools located within the Wausau or D.C. Everest School – or who reside within the boundaries of the Wausau or D.C. Everest School District
Awards are based on the student's community service and leadership roles
Application deadline is February 15
Apply OnlineGuidelines

Sann, Sara Quirt Legacy Scholarship


(2017)
Graduating high school senior from the greater Wausau area, planning to attend a college or university within the UW-system
Well-rounded, kind, and compassionate student, who is involved in school activities and has made an impact on the community
Application deadline is February 15
Guidelines

Schmitz, Larry Wausau East Soccer Scholarship Fund


(2014)
Wausau East High School graduating senior
Student must have participated on the Wausau East boys soccer team for at least three years, including their senior year, and demonstrated leadership as a member of the team
Apply through the school's application process
Guidelines

Schremp, James T. Memorial Scholarship


(2000)
Mosinee High School graduating senior
Scholar athlete;
Planning to attend a University of Wisconsin school – with preference given to UW-Madison students
Preference given to students planning to pursue a degree in business
Application deadline is March 15
Apply OnlineGuidelines

Schuette, Marvin C. Memorial Scholarship


(2007)
Deserving students whose parents are employed by Wausau Homes
A well rounded person who has not been awarded another scholarship for the upcoming school year; with diversified interests, participating in activities inside and outside of school, including work. Academic achievement is not a qualification for the award, but the student should have maintained a 2.0 GPA in the last two semesters of study
Application deadline April 1
Apply OnlineGuidelines

Seim, Cornelia L. Scholarship


(1993)
Northcentral Technical College or University of Wisconsin-Marathon County student
Resident of central Wisconsin attending NTC or UWMC; who has characteristics, qualities, and attributes that display potential for success; and demonstrates financial need
Apply through application process at NTC and UWMC
Guidelines

Simek, Joseph "Pep" & Frances -Enerquip Memorial Scholarship


(2014)
Graduating seniors from Medford High School
Planning to attend a technical school in any field of study
Apply through the high school's general application process
Guidelines

Simon, Paul C. Memorial Scholarship


(2008)
Merrill High School graduating senior
Scholarship #1 – Student planning to pursue a business degree with a minimum 3.0 GPA;
Scholarship #2 – Student exhibiting financial need with a minimum 2.5 GPA;
Demonstrating a solid work ethic, with a no-nonsense approach to his/her education
Is recognized within the school and the greater community, as an individual possessing integrity
Apply through the high school's general application process
Guidelines

Sliwicki, Russell Memorial Scholarship


(2002)
DC Everest High School graduating senior
Planning to pursue a post-secondary education in an environmental or agriculturally related field of study;
Provide evidence of a commitment to the above through their coursework, community involvement, service or club activities
Application deadline February 1
Apply OnlineGuidelines
STEFFENHAGEN, WAYNE MEMORIAL FOOTBALL scholarship
(2021)
DC Everest High School graduating seniors
DC Everest Senior High School football player, in good standing, planning to pursue post-secondary education in any field of study
Apply through the schools' application processes
STEINAGEL, PAM & WHITEY SCHOLARSHIP
(2020)
Mosinee and Wausau East graduating seniors
Mosinee and East – baseball player in good standing, pursuing an education in any field.

Wausau East – able and deserving, demonstrating financial need.

Apply through the schools' application processes

Stevens, John & Judy Music Scholarship


(2012)
Student attending Wausau Conservatory of Music
A deserving piano or voice student studying at the Wausau Conservatory of Music
Apply through WCM application process
Guidelines

Streich, David & Emily Scholarship


(2004)
Merrill High School graduating senior
Planning to pursue study in a field relating to veterinary services (first choice) or nursing (second choice);
Accepted for enrollment in an accredited technical school or college
Apply through the high school's general application process
Guidelines
STUBBE, JOHN H. A. MEMORIAL SCHOLARSHIP

(2020)

Wausau or D.C. Everest School District graduating senior
Student that has actively participated in the sports of curling, softball, or baseball and is planning to pursue a post-secondary education in a Wisconsin school of higher education.
Application deadline is March 31
Apply OnlineGuidelines

Swearingen, keith & James Scholarship


(2019)
Mercer High School graduating senior
First-generation college students from Mercer, Wisconsin
Apply through the high school's general application process
Guidelines

Tessmer, Harold & Ruth Scholarship


(2012)
Incoming freshman at Newman Catholic High School (either enrolled or planning to enroll)
Financial need and in good academic and behavioral standing
See your guidance counselor to apply through the Newman Catholic Middle School application process

Thiessen Field Aviation Scholarship


(2010)
Wisconsin resident who demonstrates an interest and talent to succeed in an aviation career. GPA is not a deciding factor, so students with a lower GPA are also encouraged to apply
Student enrolled in, or planning to enroll in, an aviation program at an institution of higher education in Wisconsin or the surrounding region
Apply by clicking the button below and choose the "Wisconsin Aviation Hall of Fame" application form. Application deadline is March 15
Apply OnlineGuidelines

Thorpe, Charles Scholarship in the Visual Arts Scholarship


(1998)
Wausau East High School graduating senior
Planning to major in Visual Art or Art Education; Planning to attend UW-Madison (1st choice); or an accredited college or university with a quality visual arts or art education program (2nd choice); Having demonstrated a commitment to art education through participation in the art curriculum in high school
Apply through the high school's general application process
Guidelines

Tinker, Ralph Memorial Scholarship


(1989)
Wausau East and Wausau West graduating senior
Plans to attend an accredited college or university in any field of study;
Has characteristics, qualities, and attributes that display potential for success;
Demonstrated financial need
Apply through the high school's general application process
Guidelines

Tomasi, Peter & Carol Scholarship


(1994)
Wausau East High School graduating senior
Plans to attend an accredited college or university;
Has the highest National Scholastic Aptitude Test (SAT) score in their graduating class
Apply through the high school's general application process
Guidelines

Towle, Archie C. Aviation Scholarship


(1998)
Aviation student within 50 mile radius of the Wausau area
Able to demonstrate ability and a strong desire to pursue a career in aviation
The recipient must be able to pass at least a 2nd class FAA medical examination for flight training. No exam is necessary for maintenance training
Application deadline March 31
Apply OnlineGuidelines

Van Den Elzen, Kimberly A. Memorial Scholarship


(1998)
Marathon County resident
Graduating high school senior or a high school graduate;accepted for enrollment in a post-secondary institution of higher education; planning to pursue a career in human resources; demonstrating a commitment to the community and the welfare of others
Application deadline March 1
Apply OnlineGuidelines

Lor, Chia Vang & Chue Scholarship


(2008)
Central Senior High School (St. Paul, MN) graduating senior
Preference will be given to Southeast Asian students; Demonstrating volunteerism and service to their community; Demonstrating respect for the elderly population; The student must plan to attend a 4-year college or university as a full-time student within the upcoming year pursuing a degree in any field of study
Apply through the high school's general application process at www.central.spps.org
Guidelines

Vecchio, Alan C. Memorial Scholarship


(2013)
Graduating high school senior from Merrill Senior High School
Student with a disability; or planning to pursue an education working with people with disabilities
Apply through the high school's general application process.
Guidelines

Verhasselt, Carol Legacy Scholarship


(2016)
Graduating high school seniors from the greater Wausau area – DC Everest and Wausau School Districts (public and private schools)
Planning to pursue a degree in the arts at a 4-year college or university
Applications are due February 15
Apply OnlineGuidelines

Volz, Tim "79" Memorial Scholarship


(2009)
Graduating senior from Merrill High School
Scholarship will be awarded to a student who plans to pursue a post secondary education at any college, university, or technical school. Preference will be given to the student ranked #79 in their graduating class, if in good standing; as that was Tim's football jersey number while attending Merrill High School
Apply through the high school's general application process
Guidelines

Wahl, Pastor Walter & Blanche Clergy Development Scholarship


(2006)
Southeastern Minnesota Synod of the Evangelical Lutheran Church of America (ELCA) seminarians
Provides scholarships for seminarians from, or first year pastors serving in, the Southeastern Minnesota Synod of the Evangelical Lutheran Church of America (ELCA)
Apply through the Synod office
Guidelines

Wallschlaeger, Christopher M. Memorial Scholarship


(2004)
Student planning to attend Newman Catholic High School
High GPA and financial need are not a factor. Student must demonstrate evidence of Christian attributes and actively participate in any team sport and other extra curricular activities
Application deadline March 31
GuidelinesApplication

Wausau Area Builders Association Scholarship


(1997)
Graduating high school seniors in the communities served by the WABA.

Scholarships are also awarded to NCT students enrolled in the building trades programs

Online application for graduating high school seniors with a 2.5 GPA or greater. Preference will be given to students planning a career in the building shelter trades industry, and/or students with a parental or grandparent affiliation with the WABA
Application deadline March 1
Apply OnlineGuidelines

Wausau Area H.O.P.E. Hmong Women Scholarship


(2006)
Graduating high school seniors from the greater Wausau area
Hmong minority woman; with a cumulative GPA of 2.5 or greater; embraces the Hmong culture and acts as a positive role model for younger girls; exhibits character, motivation, and/or experience in overcoming obstacles; displays a desire to better the community; and planning to enroll as a full-time student and work toward an associate, bachelor, or masters degree in the upcoming school year
Application deadline February 15
Apply OnlineGuidelines

Wausau East Class of 1960 Scholarship

Wausau East High School graduating senior
Planning to pursue a 4-year accredited college or university
In any field of study
Demonstrating financial need
Apply through the high school's general application process
Guidelines

Wausau East Girl's Swim Team Scholarship


(2006)
Wausau East High School graduating senior
Involved with the girl's swim team for at least three years including senior year
Qualify for team recognition
Application deadline February 15
Apply OnlineGuidelines

Wausau East Mathematics Department Scholarship


(2005)
Wausau East High School graduating senior
Must meet the general requirements of the school's scholarship committee
Have taken four (4) years of math in high school – through pre-Calculus
And taken at least one (1) semester of Computer Science
Intend to major in college in one of the following areas: Mathematics, Mathematics Education, one of the Physical Sciences, Engineering, or Computer Science
And must have participated in Mathematics or Computer Science contests during high school
Apply through the high school's general application process
Guidelines

Wausau Education Association Foundation Scholarship


(1997)
Wausau East and Wausau West graduating senior
Apply through the high schools' general application process

Wausau High School Class of 1963 Scholarship


(2008)
Wausau East High School graduating senior
Planning to pursue an education within the University of Wisconsin system
Apply through the high school's general application process

Wausau High School Class of 1966 Scholarship


(2015)
Wausau East or Wausau West High School graduating senior
Demonstrating high potential for success academically and in their life in the future
Apply through the high school's general application process

Wausau School District Secretaries & Paraprofessionals Scholarship


(2013)
Graduating high school seniors from the Wausau School District (including Wausau East, Wausau West, EEA Learning Academy, and Wausau EGL Academy)
Child or grandchild of a current employee of the Wausau School District as a Wausau Education Support Professional (WESP) secretary or paraprofessional
Application deadline is February 15
Apply OnlineGuidelines

Weinreis, Richard Memorial Scholarship


(2001)
Resident of Marathon County
Candidates have had formal court contact through the Marathon County Department of Social Services juvenile intake system within the past seven years;
With a plan for education or training that would provide for personal career advancement
Application deadline March 31
Apply OnlineGuidelines

Widmark, Shari K. Memorial Scholarship


(2001)
Wausau East High School graduating senior
Participated in high school athletics;
Demonstrating the characteristics of a team player with "spunk" or passion for the game;
Accepted for enrollment in a post-secondary institution of higher education;
Application deadline February 15
Apply OnlineGuidelines

Wisconsin Aviation Hall of Fame Scholarship


(2010)
Wisconsin resident pursuing an education in an aviation or aerospace program as a full-time student
See attached guidelines for Jeff Baum; Carl Guell Memorial; Robert Payzer Memorial; and Thiessen Field Scholarships
Application deadline March 15
Apply OnlineGuidelines

Wrench, Harry K. Jr. Memorial College Scholarship


(1994)
Communities served by Wisconsin Fuel & Light prior to its closing. Greater Wausau area or Manitowoc area graduating high school senior (see guidelines for specific schools)
Preference will be given to children of Wisconsin Fuel & Light employees as of its closing on April 1, 2000. Criteria in order of importance: Exceptional scholastic achievement; Potential for success in student's chosen field; Leadership and involvement in community; Diversified interests and well-rounded personality
Application deadline February 15
Apply OnlineGuidelines

Xiong, Neng & Bao Volvo Scholarship


(2006)
Wausau area high school graduating senior
(DC Everest, Newman Catholic, Wausau East, and Wausau West High Schools)
Demonstrated volunteerism and service to the community;
Demonstrated acceptance of cultural differences;
Planning to attend college in any field of study
Application deadline February 15
Apply OnlineGuidelines

Xiong, Tong Phia & Sale Lor Scholarship


(2011)
Graduating high school seniors from the greater Wausau area
Student must demonstrate honor and respect for others through the application process
Application deadline February 15
Apply OnlineGuidelines