Financial Aid Resources
There's a wealth of financial aid information available and it can be confusing and overwhelming to sort through it all. If you're interested in post-secondary education, your high school guidance counselor is an excellent starting point. For specific financial aid information from the institutions you're interested in attending, contact the financial aid office or visit their websites. 

College Board helps more than seven million students prepare for a successful transition to college through programs and services in college readiness and college success — including the SAT and the Advanced Placement Program.
Assistance for Native American students provides scholarships, programming to improve Native American student access to higher education, and the support and tools for them to succeed once they are there.  
University HQ all-in-one source for information on colleges, entrance requirements, and career paths.
Student Loan Finder provides resources to help you understand everything you need to know about student loans for college.
Fast Web matches students to scholarships, a source of local, national, and college-specific scholarships.
GoodCall integrates data and technology to make finding scholarships easier for students and their families.
Hispanic Scholarship Fund empowers Latino families with the knowledge and resources needed to successfully complete a higher education, and provides scholarships and support services to as many exceptional Hispanic American students as possible.
Online Schools includes financial aid opportunities exclusively reserved for African-Americans, Hispanics, women, and other specific minority groups, as well as more generalized awards that are made available to applicants belonging to any underrepresented demographic.
Petersons one-stop-shop for test information, strategy, and practice.
Study Abroad offers a comprehensive directory of study abroad programs, including summer study abroad, internship, service learning and volunteer abroad programs, high school study abroad, intensive language programs and more, all organized by subject or country or city.
United Negro College Fund is the nation's largest and most effective minority education organization.

Best Online Guide to Scholarships for Hispanic and Latino Students.
EduMed: A Medical Student's Best Education Resource
Intelligent provides an extensive planning guide for students with learning disabilities that outlines the support that is available to them and how to request the accommodations they need.
Let's Start a Conversation. 
We are here to help you on your educational journey. Contact us with questions!
   Or call Sue at (715) 845-9555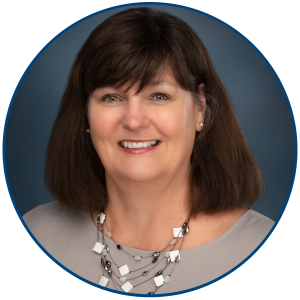 Sue Nelson | Program Officer