Connecting people, passion, and
resources for local impact.
We are here to provide for the long-term needs of our local communities.
Through the generosity of our donors, we support programs and organizations that enhance every
aspect of life in our area for generations to come.
Those who love their community, invest in it.
Each year our donors impact countless nonprofit organizations they care deeply about. Last year, we received $6.3 million in charitable gifts, and we invested $5.8 million back to the communities we serve.

431
Charitable Funds Managed

$67
Million in Assets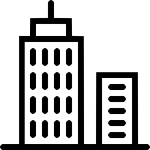 $5.8
Million in Grants
Talk with us today.
Our professional staff is here to help you find a philanthropic solution that's
right for you and guide you through the process of getting started.