Connecting people, passion, and
resources for local impact.
We are here to provide for the long-term needs of our local communities.
Through the generosity of our donors, we support programs and organizations that enhance every
aspect of life in our area for generations to come.
Those who love their community, invest in it.
Each year our donors impact countless nonprofit organizations they care deeply about. Last year, we received $6.3 million in charitable gifts, and we invested $5.8 million back to the communities we serve.

431
Charitable Funds Managed

$67
Million in Assets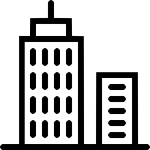 $5.8
Million in Grants
SPOTLIGHT NEWS:
Read the 2019 Annual Report. Giving back to the community brings us joy. In 2019, we invested $5.8 million back into the communities we serve. Throughout this annual report, you will find the stories of those who are working to make our community better. We hope that you find their stories uplifting and inspiring. Your generosity makes their work possible.
The COVID-19 Community Response Fund continues to connect the donations of generous donors with local nonprofits in need.  [...]
The Community Foundation of North Central Wisconsin announced that 20 charitable causes have received Community Enhancement Grants totaling $270,000 [...]
STAY CONNECTED
Sign up to receive news from us!