Community Grants
The Community Foundation provides grants for innovative projects and programs that enhance the vibrancy and livability of our community. To begin the process of applying for a grant, follow the steps below.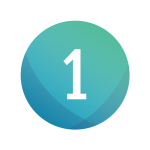 DISCUSS YOUR IDEA WITH SUE NELSON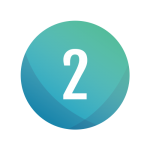 FIRST TIME APPLYING?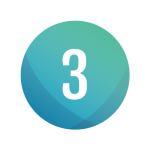 RETURNING APPLICANT?
MERRILL AREA GRANTS
Established in 2000, the Merrill Area Community Foundation continues to build a solid financial base for the future. The advisory board set a goal of building a fund balance that would grow and develop to meet the current and future needs of the Merrill area. A major step toward that goal was realized in 2007 with the success of a community fundraising campaign spearheaded by a $100,000 challenge grant from Church Mutual Insurance Company. Businesses and individuals responded to that challenge by pledging over $200,000 in matching funds, which took the campaign to $311,000.
With a current fund balance in excess of $500,000, the earnings from the Merrill Area Community Foundation Fund is able to provide the capital needed for the Merrill area to prosper today and on into the future.
A board of local representatives meets quarterly to conduct business and to review any grant requests received within that time period. Applications can be submitted through the CFONCW application website. Grant guidelines can be downloaded by clicking here.
Funds Serving the Merrill Area
Restricted Funds:
Merrill Area Community Foundation Fund (2000)
Merrill Community Foundation Endowment Fund (2004)
Children's Developmental Disability Fund (2005)
City of Merrill Park Endowment Fund (2011)
Richard V. Geiger Memorial Fund (2005)
Lincoln County 4-H Leaders Association Endowment Fund (2013)
Frank Roskos Memorial Fund (2007)
Donor Advised Funds:
Dahm Family Fund (2011)
Hostvedt Family Fund (2000)
Merrill Aware & Active Citizens Fund (2018)
Linda Osness Park City Credit Union Fund (2010)
Linda Semling Peterson Fund (2012)
Arthur & Audrey Taylor Fund (2012)
Project Funds:
Lincoln County Partners in Education Fund (2003)
River District Development Foundation of Merrill Fund (2011)
Scholarship Funds:
Elsie Heckman Memorial Scholarship Fund (2010)
Sally Pfund Memorial Sch Fund (2003)
Mitchell Metal Products Scholarship/Grants Fund (2003)
Sally Pfund Memorial Scholarship Fund (2011)
Paul C. Simon Memorial Scholarship Fund (2008)
David & Emily Streich Scholarship Fund (2004)
Alan C. Vecchio Memorial Fund (2013)
Tim Volz "79" Memorial Scholarship Fund (2009)
Merrill Area Community Foundation Board of Directors
The Merrill Area Community Foundation Fund is governed by a volunteer board of directors chosen for their commitment to, and knowledge of, the needs of the community. Members of the board include:
Renea Frederick, President
Jeremy Cordova, VP
Linda Semling Peterson, Sect/Treasurer
Deb Moellendorf
Chris Grunenwalk
Dr. Greg Gill
Mike Grunenwald
Laura Huggins
Kasie Holt
Angela Bailey
(Merrill Area) Beyond Crayons & Computer Grants are available to Pre-K to12th grade teachers throughout the Merrill School District to initiate innovative and creative projects and programs that enhance their curriculum. Through a competitive review process, our selection committee looks for proposals that enrich the educational experience, motivate and inspire students, educators, and the community, fill a specific need, are cost-effective, are educational and fun, and demonstrate a sense of community. Application deadline is 5 p.m. on October 1.
NATIONAL GRANTS
The A. Ward Ford Memorial Research Committee is accepting grant proposals for direct clinical or basic science research investigating current use or potential new applications of laser or other light based therapy. Applicants must be enrolled in or have completed an MD residency or PhD post-doctoral training at the time of application, and must be a member or applicant for membership in ASLMS at the time of the award. Grants up to $65,000 will be awarded. Application deadline is June 1.
READ MORE
Let's Start a Conversation. 
Nonprofits strengthen our community, and the Community Foundation of North Central Wisconsin is committed to helping you thrive.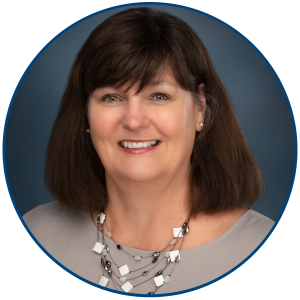 Sue Nelson | Program Officer