Current Educational Opportunities
The Community Foundation offers various educational opportunities to strengthen our nonprofit community in north central Wisconsin.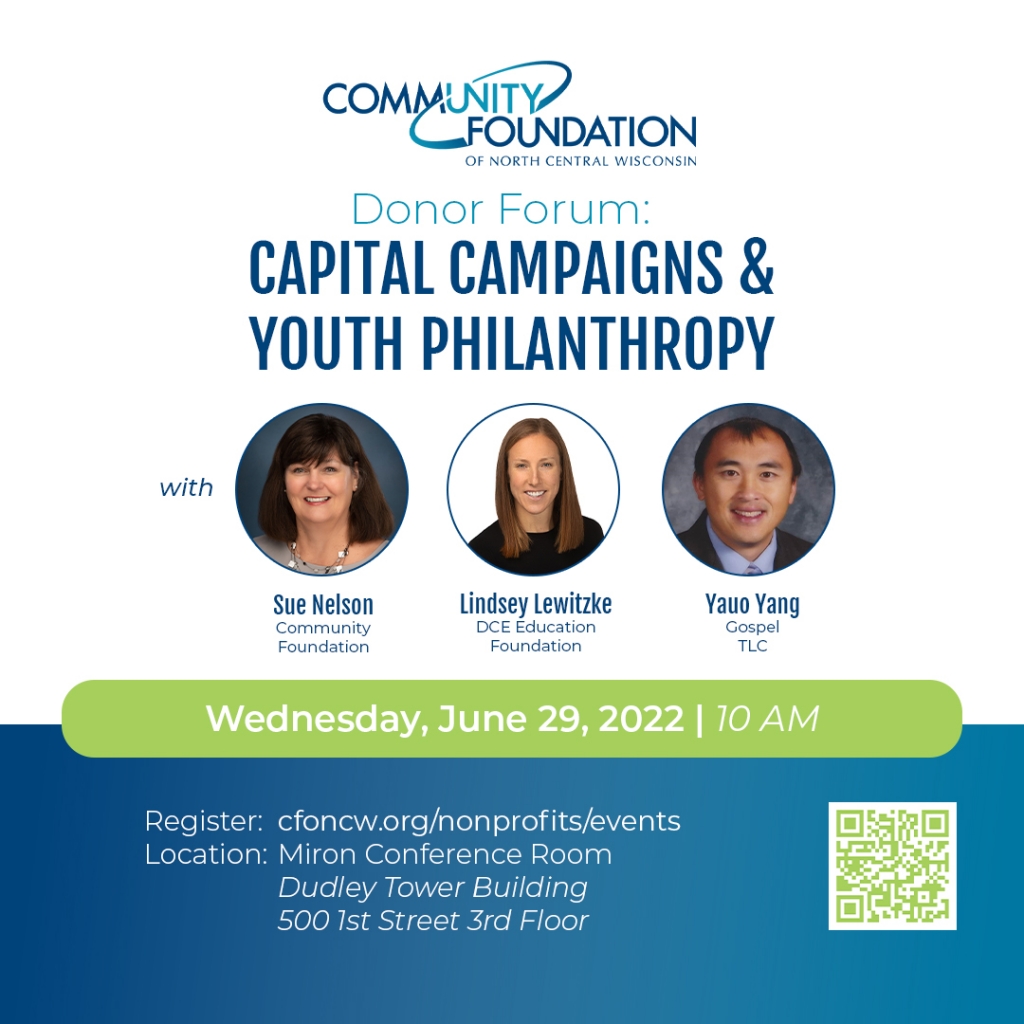 Donor Forum: Capital Campaigns & Youth Philanthropy
Wednesday, June 29, 10 AM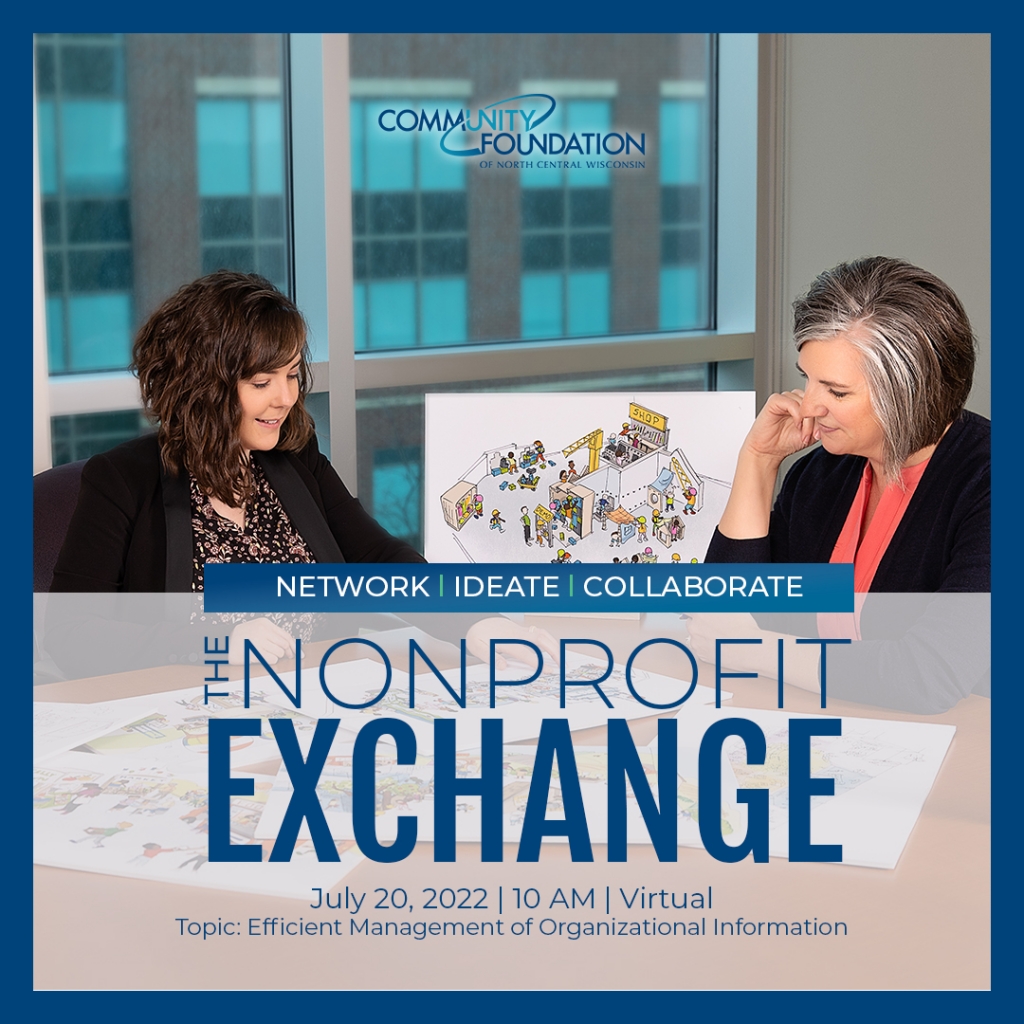 Nonprofit Exchange: Efficient Management of Organizational Information
Join us virtually | Wednesday, July 20 | 10-11 AM
Often organizations use multiple platforms to collect program data, track grant and donation information, and manage their finances. We want to hear from you and your organization as we share insights into data collection and what would most benefit your work. Foundant Technologies will join us to talk about a product they have developed for nonprofit organizations called NonprofitCore. This system is designed to streamline your activities for increased day-to-day efficiency, long-term sustainability, and impact.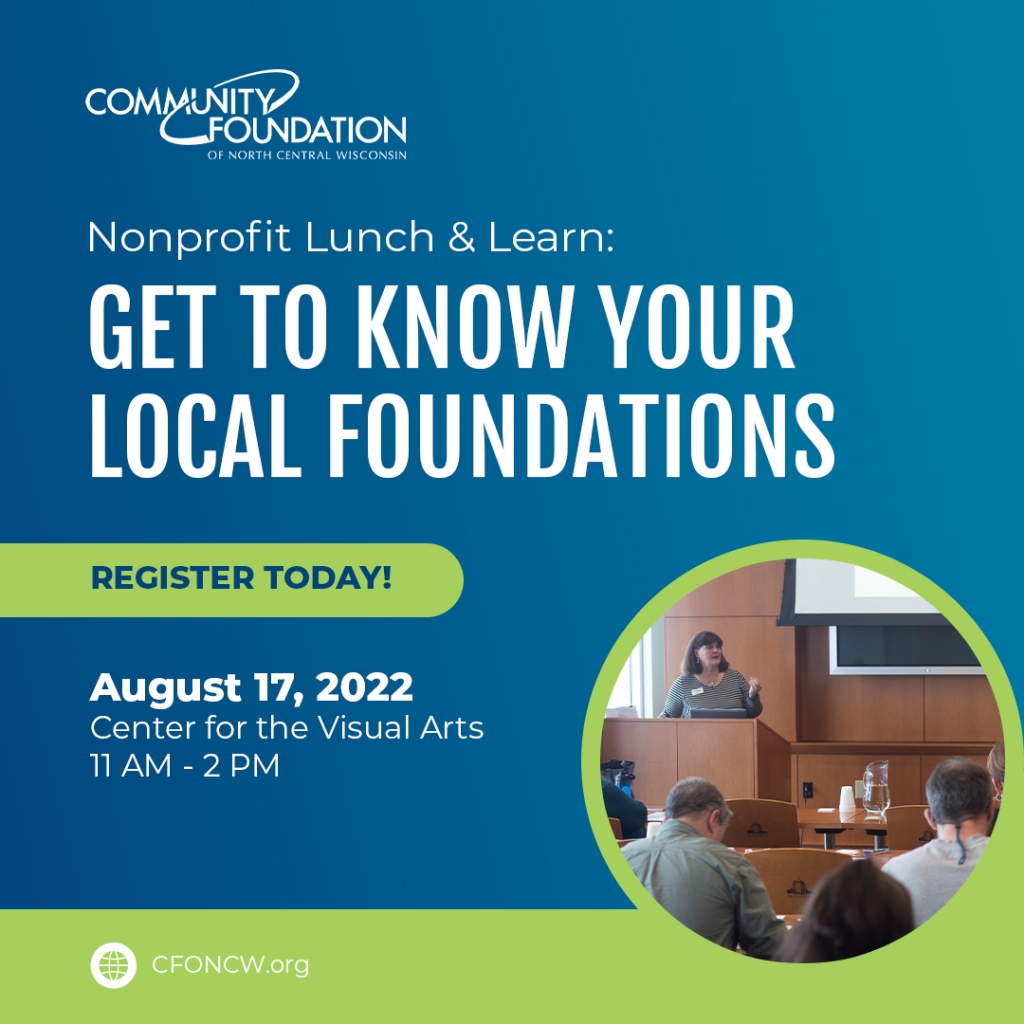 "Getting to Know Your Local Foundations"
Wednesday, August 17, 11 AM – 2 PM
Let's Start a Conversation. 
Nonprofits strengthen our community, and the Community Foundation of North Central Wisconsin is committed to helping you thrive.
   Or call Sue at (715) 845-9555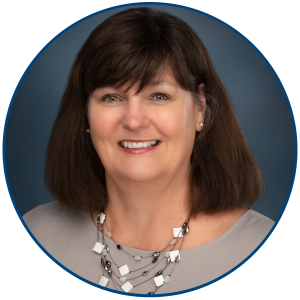 Sue Nelson | Program Officer