The Community Foundation distributes more than $5.8 million each year in grants and scholarships.
Whether supporting a local community enhancement project, or providing deserving students with academic opportunities, Community Foundation grants and scholarships change lives every day. 
Community Grants
Through the generosity of the donors who have established and supported the following funds, the Community Foundation of North Central Wisconsin provides grants for innovative projects and programs that enhance the vibrancy and livability of our community. Applications are evaluated with consideration to the policies, funding objectives, and mission of the Community Foundation.

ARTS

EDUCATION

HEALTH

RESOURCE PRESERVATION

SOCIAL SERVICES
Scholarships
More than 200 students throughout north central Wisconsin, from pre-school to post-graduate, will be awarded scholarships totaling more than $300,000 from the 125 endowed scholarship funds administered within the Community Foundation.
An online application process is available for students to apply for these different scholarships. Others are available directly through the schools' selection processes and students can get information on how to apply from their guidance counselors.
Talk with us today.
Our professional staff is here to help you with our grant opportunities and guide you through the process of getting started.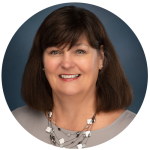 Sue Nelson
715.845.9555