Advisor Toolkit & Resources
Our goal is to equip you with resources that help you accomplish your clients' financial and philanthropic goals in a uniquely personal way.  Utilize and download the toolkit documents below, designed to help you find the information you need to guide your clients along their philanthropic journey.
Talk with us today.
Our professional staff is here to help you find a philanthropic solution that's
right for you and guide you through the process of getting started.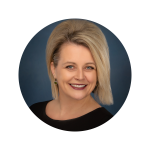 Karla Lodholz
Director of Donor Services
715.845.9555