[WAUSAU, WI, December 22, 2021] — The Community Foundation of North Central Wisconsin announced that in 2021, thirty-one charitable causes have received Community Enhancement Grants totaling more than $525,000.
Community Enhancement Grants address the tangible needs of nonprofit organizations and new initiatives that foster a vibrant and livable community for all. These grants provide support in the areas of the arts, education, health, human services, and resource preservation – enhancing every area of life for people throughout Marathon County.
"The Community Foundation is dedicated to being good stewards of the contributions that have been entrusted to us, and we are very proud of the grants that have been awarded this year," stated Ann Werth, chair of the Community Foundation's Distributions Committee. "With a board that is forward-focused, we anticipate these grants will enhance our area today and for years to come."
Community Enhancement Grant applications are reviewed quarterly. The next deadline is March 1, 2022. Grants range in size from $1,000 to $100,000, depending on the proposal's scope. Applicants are strongly encouraged to speak with Foundation staff before applying. Visit here for more details.
2021 Community Enhancement Grants:
 319 Gallery:  $2,000
Gallery enhancements
 Achieve Center:  $25,000
Treatment focused childcare facility
Angel of Hope Memorial Garden:  $2,500
Bench in the memorial garden
Athens Area Trail Association:  $10,600
Odyssey Trail improvements
Beyond Pencils & Crayons Fund:  $25,000
Classroom enrichment grants
Boys & Girls Club of the Wausau Area:  $50,000
Renovation of the Caroline S. Mark Center
Bridge Street Mission:  $1,000
Pest control maintenance
Central Wisconsin Educational Theater Alliance:  $2,000
Theatre support – sewing machine
Central Wisconsin Off-Road Cycling Coalition:  $15,000
Sylvan Hill Mountain bike park improvements
Children's Imaginarium:  $25,000
Children's museum capital campaign support
Christmas in July Charity:  $5,000
"Starry Starry Night" ceiling lights for sedation and recovery rooms
Community Arts Grant Fund:  $25,000
Support for the arts in Marathon County
DC Everest Area Education Foundation:  $65,300
Sports Performance and Recreation Center capital campaign support
 Good News Project, Inc.:  $25,000
Facility improvements
Hmong American Center:  $3,000
Community room furnishings
Lake duBay Lions Club Park:  $21,200
Accessible fishing pier
Little Lions Childcare:  $10,000
New community child care playground
LuCille Tack Center for the Arts:  $15,000
Theatre equipment
Marathon County Historical Society:  $5,600
The Roaring 20s:  Flappers and Farmers in Marathon County traveling display
McLit: Marathon County Literacy Council:  $30,000
Multicultural literacy center
Mosinee School District:  $10,000
Mosinee Elementary School playground accessibility
Rise Up Central Wisconsin:  $5,000
Women's Community Mural at Whitewater Music Hall
Rise Up Central Wisconsin:  $10,000
Rise Up HUB located within Whitewater Music Hall
Robert W. Monk Gardens:  $2,600
Golf cart to provide an inclusive experience for all
Sara's Storybook Garden:  $25,000
Development of the Storybook Garden at Monk Botanical Gardens
Town of Rib Mountain:  $12,500
Sandy's Bark Park expansion
Village of Edgar:  $7,500
Scotch Creek Woodland Preserve Trail Groomer
Village of Marathon City:  $25,000
Marathon Baseball / Softball Complex and Veteran's Park
Wausau Child Care, Inc.:  $6,592
Westside infant playground and classroom renovation
Wausau Events:  $17,700
Events trailer and electrical needs for community events
Wausau River District:  $5,000
Speakers to enhance downtown events
Wausau Events:  $3,720
Hand sanitizers and a contactless payment system
Wausau River District:  $10,000
Banners to honor and observe culturally significant months
YWCA of Wausau:  $25,000
Mosaic of North Central Wisconsin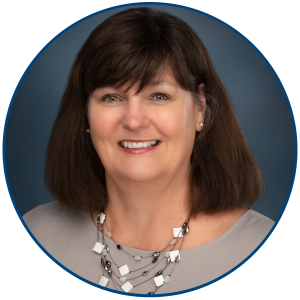 To learn more, please contact Sue Nelson, Program Officer, at [email protected] or (715) 845-9555.
More News
The Community Foundation of North Central Wisconsin proudly announces its first member of their Northwoods Affiliate Network, the Boulder [...]
This year's Win Brockmeyer Memorial Scholarship recipients have been named by the Community Foundation of North Central Wisconsin and [...]
[Wausau, Wisconsin, September 19, 2022] — The Community Foundation of North Central Wisconsin (CFONCW) welcomes WausauMama.com creator and author [...]