Founded in 1987, the Community Foundation of North Central Wisconsin responsibly seeks, manages, and awards charitable gifts with one goal in mind: to enhance the quality of this area for present and future generations.
Whether you wish to contribute funds for the well-being of your community or you have a community need to be addressed, the Community Foundation is ready to assist you with your philanthropic goals.
Our Mission: We exist to enhance the quality of the greater Wausau area.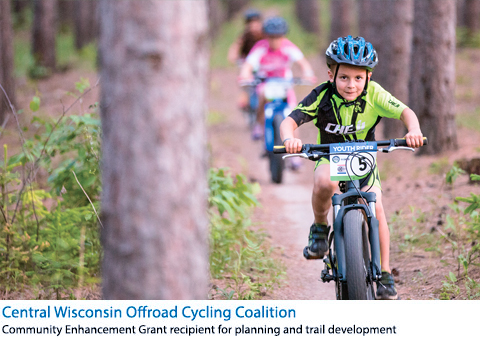 CHARITABLE ORGANIZATIONS AND SCHOOLS
Check out these upcoming funding opportunities
The Community Foundation has several grant programs that award grants for projects and programs that enrich the lives of people in Marathon County. Charitable organizations are encouraged to check out these funding opportunities by clicking on the links for more details.
Community Enhancement Grants
Funding for innovative projects that make a tangible difference in enhancing the vibrancy and livability of the greater Wausau area and Marathon County is available for 2017. Apply by 5 p.m., on the first business day of March, June, September or December.
Community Arts Grants
Proposals are reviewed on an annual basis. Next application deadline is April 15, 2018.
Beyond Pencils & Crayons Grants
Applications are encouraged from teachers serving any K4-12th grade classroom in Marathon County. Applications for the 2017-18 school year will be accepted in the fall of 2017.
Make a Difference Day Grants
Grants of $50-250 are available for teachers leading a service project with their students on Make a Difference Day next October. Apply before September 15, 2017.