Establish a Fund
The Community Foundation helps individuals, families, nonprofits and corporations achieve their philanthropic goals. Setting up a named charitable fund is easy to do and can be completed in less than a day. Grants from our funds accomplish our mission of enhancing the vibrancy and livability of the greater Wausau area. Whatever your giving goals might be, the Community Foundation can create a fund to help you make the most of your philanthropy.
How it Works:
– Select a fund option that suits your philanthropic goals best
– Contribute to open the fund by cash, appreciated stocks, real estate, or other assets.
– Make grant disbursements to charitable causes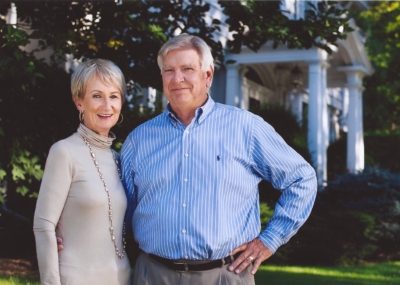 "Establishing a fund with the Community Foundation is a simple, powerful, and highly personal approach to giving and a great way to always be involved with, and remembered for, your community investment. When you give, you get so much more in return."
William & Mary Nell Reif
Owners of Wausau Coated Products
TYPES OF FUNDS
Something for Everyone
Fund options are tailored to you and what you wish to accomplish. Some donors prefer to support the broad, ever-changing needs of the community. Others wish to have more hands-on involvement in grantmaking. And there are options in-between. All funds provide the opportunity to create a lasting legacy that carries on your name or the name of a loved one.
We recommend that you contact your financial advisor to discuss the benefits of including the Community Foundation in your tax and estate plans. It's your legacy.