Capital Campaigns
The table below provides information on capital campaign fundraising efforts that are currently active in the area. Campaigns marked with an asterisk have a Project Fund administered within the Community Foundation, specifically designed to accept donations for that project.
To add or edit information on a campaign, please contact

[email protected]

.
Organization

Project

Total Campaign

Amount Still Needed

Fundraising Completion Date

City Of Wausau Dog Park Committee

City of Wausau Dog Park

130,000

19,300

Summer 2020

Friends of Indianhead (Fund)

Shelter Project

59,150

7,500

July 2020

Village of Rothschild / City of Schofield

Rothschild/Schofield Aquatic Center – Splash Pad Addition

255,300

210,000

May 2019

First Presbyterian Church

Development of a Free Medical Clinic for the Underserved

240,000

94,000

Spring 2020

Stable Hands Equine Therapy Center

Programming Under One Roof – Capital Building Campaign

542,000

456,500

Ongoing

Children's Imaginarium* (Previously Children's Museum of Marathon County)

Capital Campaign for Museum Startup

3.7 million

2 million

Fall 2020

Good News Project

Building Renovations & Upgrades Captial Campaign

589,207

444,952

May 2021

Keep Area Teens Safe

Capital Campaign for a Teen Safe House

1.5 million

680,000

December 2021

Wausau School Foundation

School Forest Environmental Learning Center

1.6 million

682,000

December 2021

Mosinee School District

Mosinee Community Complex

3 million

2,250,000

Ongoing
"Establishing a project fund with the Community Foundation was one of the best decisions we made to create a better mountain biking community in Central Wisconsin. Partnering with the Community Foundation not only legitimatized our local mountain bike trail projects, it served as a catalyst for our fundraising efforts. Being able to approach other funders knowing that the Community Foundation had our "fiscal" back was a tremendous advantage to our efforts."
Aaron Ruff & Jahn Martin
Central Wisconsin Off-road Cycling Coalition
Talk with us today.
Our professional staff is here to help you! Have a question or a capital campaign you would like added to our list?
Let us know.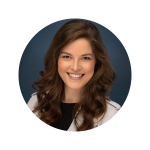 Jenna Weix
715.845.9555